Following his performances at the April & May Nottingham Sprint Re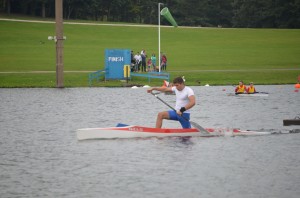 gattas, Marko has been selected to race for the Junior Great Britain Sprint team at the Piestany International Regatta in Slovakia this weekend. He will be racing the C1 200m, 500m & 1000m events and will face competitors from across Europe, including some A finalists from recent senior World Cups. Marko medalled at this event last year so hopefully he can achieve another good performance ahead of the Junior European Championships in June.
Also travelling abroad this weekend are a small junior development team, who are being taken by the junior coaches to race at Gent Regatta in Belgium. This will be the first experience of international competition for Mia, Adrian, Ben and Guy. Best of luck to all.