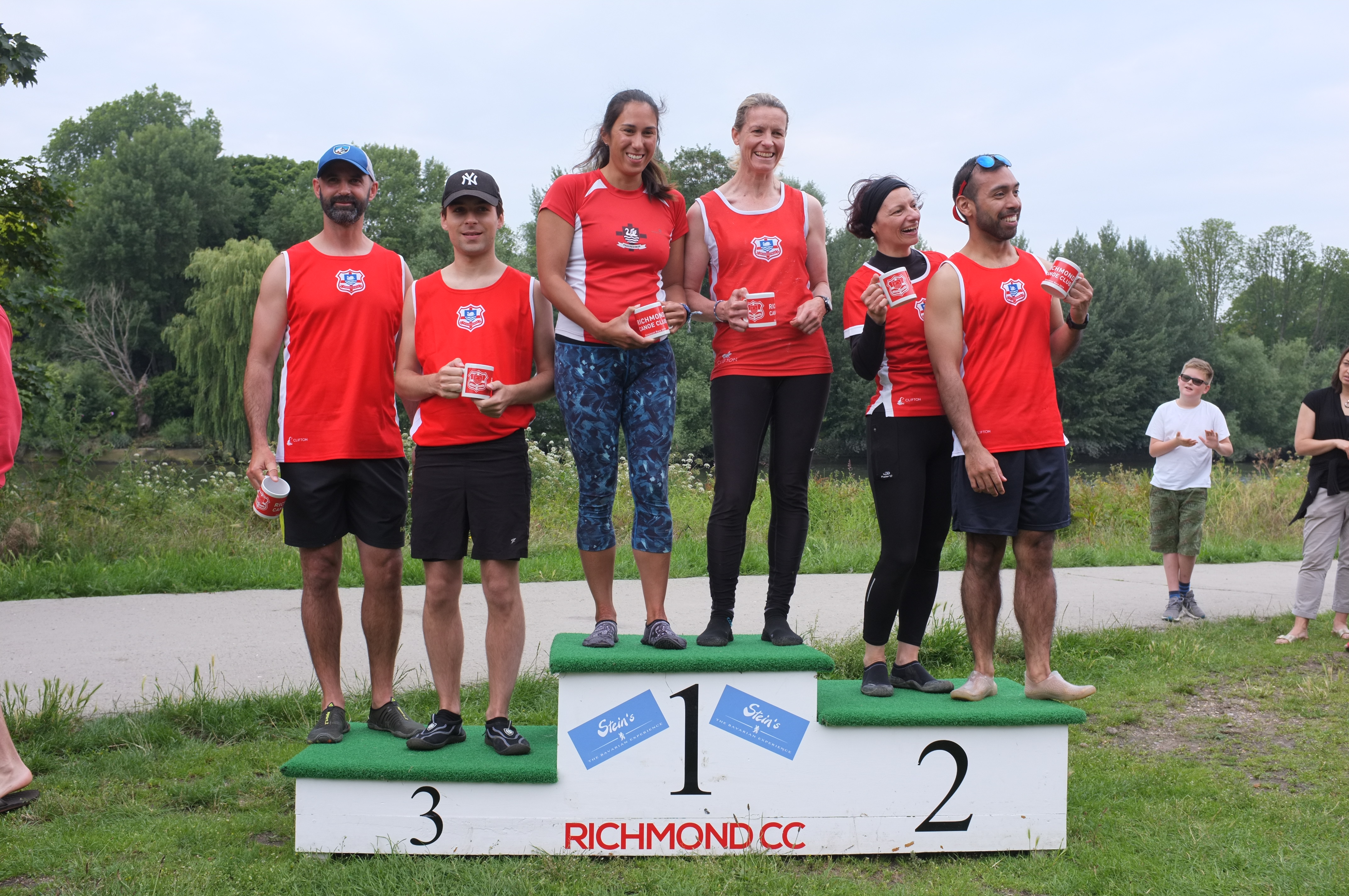 Summary
Efficient organisation. Thanks Richard. A race looks like a well oiled machine only because there is the expertise to deal with all the things that can go wrong, and because there is the enthusiasm of many to make a contribution.
RIC paddlers = 67; RIC promotions = 6; RIC swimmers = over 10%.
Paddlers
Roly (4th in Div 4) still exhausted some hours later.
Marcus (4th in Div 5, in an Epsilon) doing some secret training?
Vanessa/Issy (2nd in Div 6 K2) looked to be paddling great.
Laura/Kirsten, Teresa/Rey, Chris/Tom….. Ist, 2nd, 3rd in Div 9 K2
Jessica, one of Euan's junior novices at Easter….. 9th in Div 9.
Promotions
Jack Prosser P3 (coming from further back dropped front group about 1000m from finish)
Karim Sebti P3
Fernando P5
Shirav P6
Mark P7
Hannah P8
Una P8
Swimmers
Dylan (Div 4): No information.
Nicole (Div 5): 1000m off the start.
Danny/James (Div 5): Twickenham Road Bridge turn, boat pile up.
Faye (Div 7): Opposite Club, returning up river. Upright boat blown away by wind with Ingrid/Esther to it's rescue. Faye swam to raft.
Chris Scurr (Div 7) and Gary Coulton (Div 7): A red on red at top of Eel Pie Island.
Next race is Thames Valley (Southern Region) on July 7th.
Great location, large number of paddlers on start line.