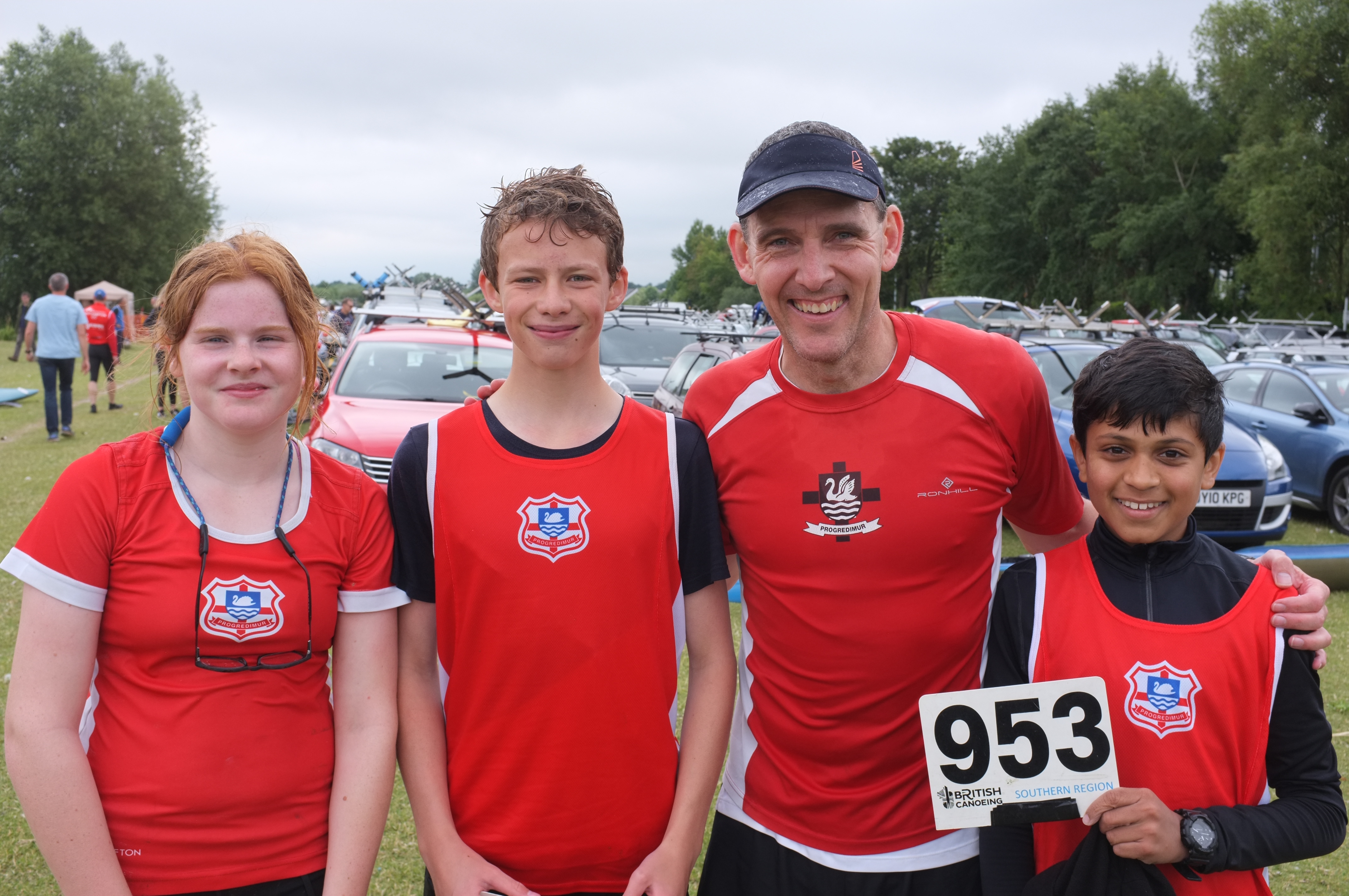 Heavy rain along the A322, cloudy on arrival, then too agreeably warm for the 1200h starts.
Impressive results:
Lizzie, Div 2, 2nd (on wash of 1st boat) from a start line of 11
Jane, Div 2, 4th
Freya, Div 3, 4th (on wash of 3rd boat) from a start line of 15
James, Div 4, 3rd from a start line of 26
Harvey, Div 8, 3rd from a start line of 18.
Louis/Michael Div 9 K2, 2nd. First race for both paddlers, and clearly a junior/Veteran combination for the future.
Middling results:
Elly, Div 5, 10th from a start line of 25
Anthony/Karin, Div 6, 4th. Peter (Div 4) attempted to keep ahead of their voices, full on, as they came up behind in the run to the finish. Maybe it would have been better to ease off and sit on their generous wash for a while?
Other results:
My immediate aim is to escape the D? cut in Div 4. Progress was made insofaras I failed by just 51 seconds. Further upside was that Joshua (having a boat steering complaint) and Tom (chaperone-ing Joshua) finished further back.
Andy (Div 7), Morgan Gibbs (Div 7) and John Gibbs (Div 9) completed the RIC team.
All race results are here: http://www.wokinghamcanoeclub.co.uk/racing/