Paddle Camps at Richmond Canoe Club are five day beginners' kayak and canoe courses for children from aged 10 – 14.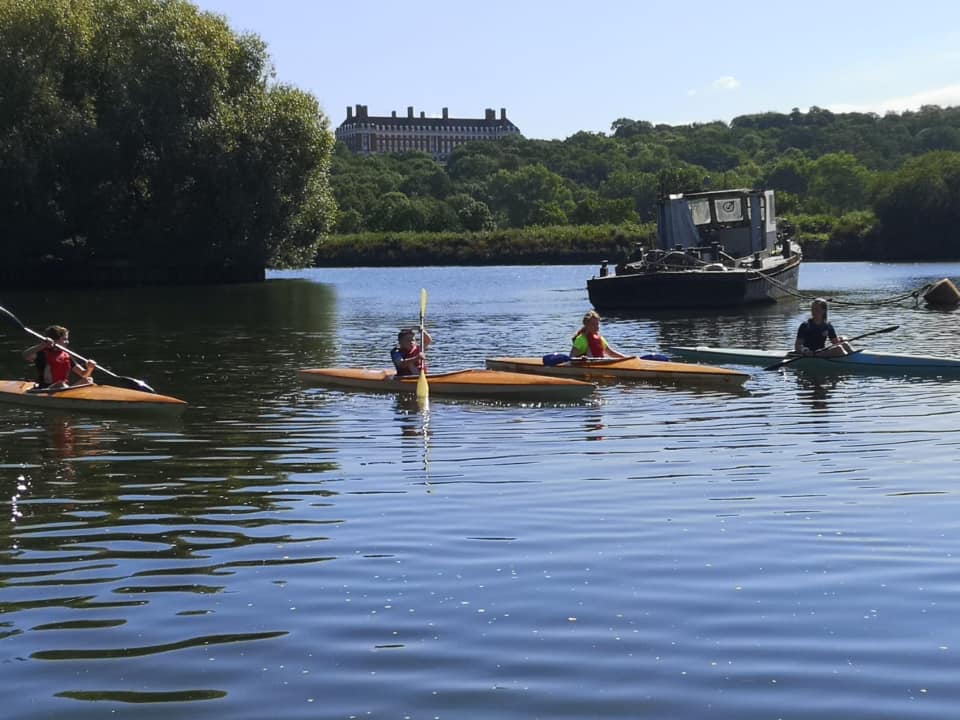 Course format:
In July and August 2021, each week we will run a set of 2 courses of five sessions each, Monday-Friday
Each course will consist of five 1.5-hour sessions; course sessions times will vary to coincide with the safest conditions on the Thames (no tidal flows)
Each course is limited to 20 participants; children will be led by a team of four coaches and four assistants
Price for a course is £135 per child for five sessions over a week
Course times:
Week 1: Mon 19 July – Fri 23 July
Week 2: Mon 26 July – Fri 30 July
Week 3: Mon 2 Aug – Fri 6 Aug
Week 4: Mon 9 Aug – Fri 13 Aug
Week 5: Mon 16 Aug – Fri 20 Aug
Week 6: Mon 23 Aug – Fri 27 Aug
Notes:
Courses are aimed for children aged 10-14 as an introduction to the sport. They are not suitable for children older or younger than this age range mainly because of equipment size (paddle lengths, boat sizes). Younger children may not be suitable because of water-safety considerations.
Capsizing is a part of the sport (and part of the fun!) and is to be expected: while all children will wear buoyancy aids at all times, they must be comfortable in the water and able to swim at a basic level
If we have to cancel a session due to inclement weather, we will offer an alternative day during one of the following Paddle Camps
We reserve the right to cancel a course due to a change in Covid rules, in which case full refunds will be offered.
See our FAQs and T&C pages for full information.
We will publish photos and videos from completed courses on our Facebook and Instagram pages.
For more information please contact paddlecamps@richmondcanoe.club