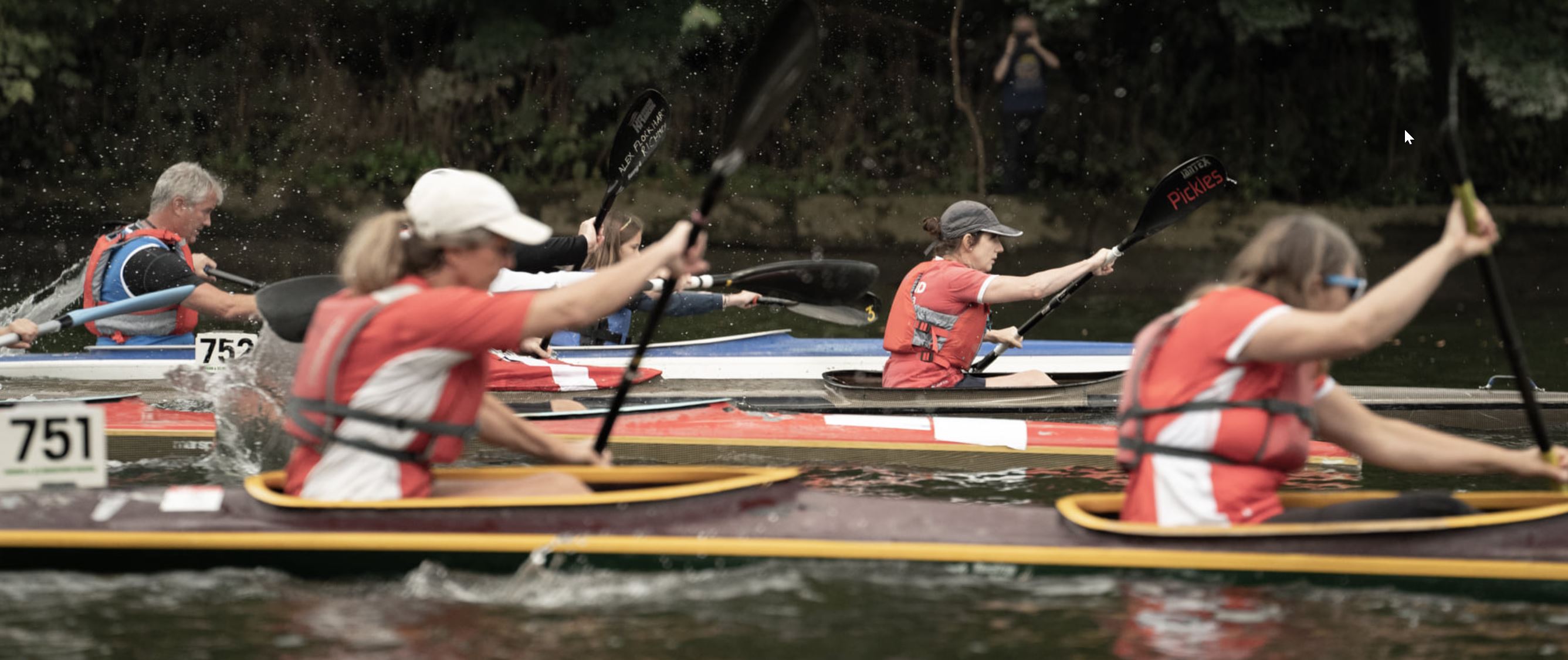 RIC Marathon report:
Great to see so many RIC shirts out in force yesterday, with some people getting promoted a number of divisions after a year+ of lockdown training! Lots of children getting a taste for racing also; maybe we need a parent/adult-child event to encourage more while having fun! Cassia & Sam both had fun races with Ben Phillips & Dad James respectively.
In no particular order:
– James Rushby won div 3 by executing a near perfect race- good start, top group throughout then outsprinted the others at the end
– Lizzie stole the show in the top divisions by winning div 2 AND shaving a good 30 seconds off the Div 1 winning time! All in a day's work after lots of race admin all morning? Tom Sharpe cruised around to win div 1 gold after much mounting of tents in the morning
– Harvey fought hard & won div 4 with a tough sprint finish gold with Phil Pirie coming?Lots of red shirts in the middle of div 4, largest race of 21. Special mention to Jess Holmes & Livvy Rowe stylishly motoring around together after Joe Freeman (pos 10)
– Well done Elly coming 2nd in div 5, narrowly avoiding the melley shortly after the start, only to be pipped at the finish line by a Wey junior, now well placed in Div 4. great racing by Faye in her first div5 race, surviving said collision & stormed around thereafter to hold her own
– Owen had a most impressive win in div 6 in C1
– James Hills won div 7 easily now promoted to div 5 where the fun begins! Hamish Collins 2nd in Div 7 who has also made rapid progress in the past year
– Steve Hargreave 4th in Div 7 which is only his second ever race? Great to see Ross, Raffa, Betsy & Lucy all racing again!
– Brilliant performance by Fabio Gohar who gold Div 9 in C1 in his first race
– Huge well done to all the novices in their new club shirts, first race for many:
Robin Cartwright 3rd in Div 9, with David Lim, Laura Weatherill & Paul Hula close behind! Suki, Ham & Haiming also giving it socks in their first race!
– Great racing by George Ciobanu getting 2nd & Louise Jablonowska 3rd in Div 8
Small K2 fields but worthy mentions:
– Solid performance by Lavarak Jnr -Carter in Div 3 with a 2nd placing & Conway-Lavarak Snr winning Div 5 k2
– A full RIC podium in div 7: Olly Mabelis winning his first race with John Rac , Pickles-Flockhart machine was back in 2nd place, Ingrid-Louise cruising into 3rd
– Leon Gospodinov's race pace continued from last week to win U-14A gold , Callum Pickles taking 2nd, Andrew Elliott 3rd, Bella Keane won gold in U-14B with a quicker time than the upper division-nice one Bella!
Great having Peter Barnes on & off the water this weekend!
And a huge thanks to Jack Prosser for the amazing race pictures! They have been posted in the Richmond CC Facebook group.